If you're naive awesome enough to still want to change the world, you're in the right place.
Hi, I'm Margo Aaron, former psychological-researcher turned stranger on the internet that you're reading right now. 
A few years ago, someone asked me what happened to my "drive to save the world."
She assumed my interest in business and profit meant I didn't care about the world.
….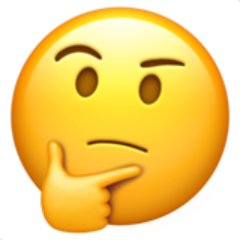 Like all entitled millennials, I grew up being told the world needed saving. Rainforests were dying, animals going extinct, and pollution, profit, and materialism were killing us.
I was supposed to sober up and discover world-saving was "naive" and "you need to make money." But I didn't. And I'm guessing you didn't either.
There's a pandemic of people looking for meaningful work today (in all age groups, not just millennials). And they're being met with destructive examples of what it means to succeed and make a difference (ergo, hustle guilt).
I'd like to shift your perspective of what it means to be successful and change the world.
You don't have to fund the next TOMS, be a millionaire, or quit everything, move to a third world country, and start an NGO in order to save the world.
You just have to give AF care. And stop wasting so much time judging yourself.
My goal with That Seems Important is to raise awareness of the destructive effects of our current paradigm. And teach you how to fix it. I want you to think differently about the world around you and your role in it.
We'll cover things like:
Mastering your own inner psychology
The uncomfortable truth behind what it takes to lead
Why you need to embrace business, sales, and marketing if you want to make progress
Psychology, mental health, marketing, content, personal growth, entrepreneurship, lifestyle design, leadership, and other keywords that will help me rank on Google so someone actually sees this.
TL;DR Making money and world-saving are not diametrically opposed. 
If we're going to be friends, I need you to understand that you need both the passion for making change and a staunch grip of capitalism (conscious capitalism).
Because…that seems important?
(You had to see that coming.)
OK, n

ow we can get to the stuff you're here for: Judging Margo's credentials
If you want more awesome jokes like the ones you've seen scatted throughout this about page, sign up for my email list. One reader called it, "not terrible." 
PS: If you'd like to "pick my brain" you can do so here. However, I recommend starting with the Bookstore.